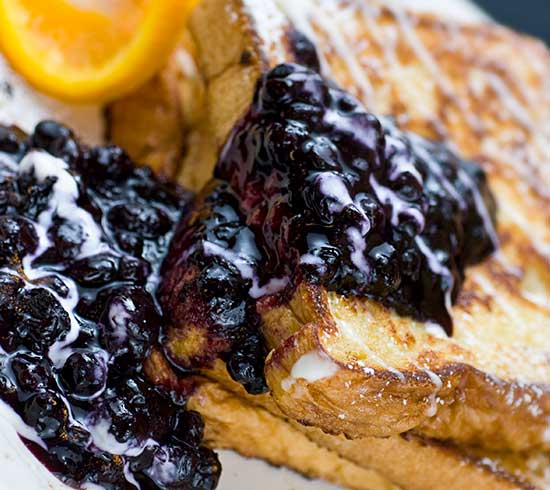 The inspiration for brunch can be traced back hundreds of years and a continent away to when the British upper class or at least their kitchen staff prepared early lunches of chicken galantines, sliced headcheese and port wine to feed gentlemen between their morning and afternoon fox hunting.
These days, were more likely to be hunting for the remote than for foxes on Sunday mornings and brunch has become a relaxing time for family and friends to catch up and share Bloody Marys, decadent eggs Benedict and home fries or Niçoise salad (for the more health conscious). And while brunch is still an excuse for many to head out to the local diner, who really wants to drive to eat when you can simply roll out of bed?
So without further ado, here are a few tips to preparing a stress-free brunch (mostly) right in your oven:
French toast We love pancakes but the batter, the frying, the cleaning who needs it? Baked French toast is at least as delicious and easier to prepare and clean up. Heres a super simple recipe you can whip up the night before and pop in the oven 30 minutes before guests arrive.
Eggs Again, who doesnt love eggs but who looks forward to wiping up the spattering mess? Eggs en cocotte or baked eggs are delectable, and quick to make and clean up later.
Bacon Brunch just isnt brunch without it. Along with your eggs baking in the oven, add strips of bacon onto a baking sheet in a pan and cook till its brown and crispy for about 20 minutes.
Berries No one ever said brunch was the healthiest meal but that doesnt mean you cant make an effort. A simple mixed berry salad with mint is simple to throw together and fantastically refreshing. Just ask Martha.
What are your most beloved brunch treats? Please drop us a note and share your ideas in the Shop Talk Blog community forum!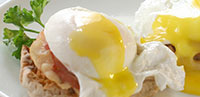 Did you know?
Eggs Benedict
The dish most associated with brunch got its late morning start at Delmonicos in New York, or rather from an influential customer. Finicky Mrs. Le Grand Benedict insisted on something that wasnt on the menu English muffins, poached eggs, sliced ham and Hollandaise sauce. And Eggs Benedict was born.
(Source)