As Canadians, we spend nearly $9 billion a year on our pets including food, supplies, veterinary care and live animal purchases and that number is only slated to rise as we continue to pamper the dogs, cats and other animals that are part of families, and a handful of pet trends gain wider popularity. Among these trends are:
It's only natural: Concern about organics, genetically modified foods and environmentally responsible products have moved beyond human products as pet owners look for natural cat litter, grain-free and raw food, bug repellents, grooming products, toys and even products designed for aging pets.
Here comes the groom: Pet grooming has come of age in the 21st century with specialty services like convenient door-to-door mobile pet grooming, self-serve dog washing, and even canine and feline spa services.
Puzzle toys: Available for dogs and cats, with different degrees of difficulty, physically and mentally stimulating puzzle toys keep pets active as they look for their food.
Doggy (and kittie) design: For the pet that has everything, there are now specially designed sofas to match your décor and pamper your best friends.
The incredible journey: With more than half of pet-owning travelers taking trips with their pets, the hospitality industry is catching on. Many hotels welcome companion animals and there are now even travel apps to connect pet owners with pet-friendly places to stay.
What favourite new trends will you try out with your pets? Please share your opinions and suggestions in the Shop Talk Blog community forum!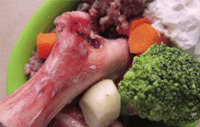 Did you know? Paleo for pets?
It was only a matter of time. While the paleo high-protein diet has been around for humans for a few years, it's now picking up steam for pets at suppliers like PetSmart. (Source)