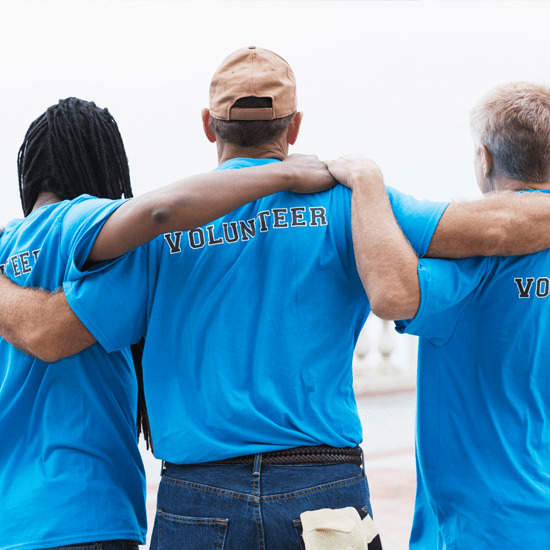 Every year, more than 4 in 10 Canadians or close to 13 million of us, volunteer. Like donating money, donating time ensures many community shelters, social service organizations, food banks, as well as universities, hospitals, political parties, and religious and environmental groups are able to deliver their services and meet their goals.
Volunteering, however, also impacts society by increasing a sense of belonging both for volunteers as well those they help. Some research even suggests giving your time can positively affect your well-being.
If you or members of your family have spare time and are considering volunteering, here are some suggestions:
Consider your skills: You may be thinking about volunteer work related to a cause or interest, or because you enjoy connecting with people, which is great. But also consider your work experience and skills for instance, many charities need people with expertise in computers or cooking or communications and would be delighted to welcome someone who can jump right in with little training.
Consider your goals: There's nothing wrong, of course, with choosing to volunteer with an organization that might help you with a skill you've wanted to learn. Maybe you work in an office but have always wanted to improve your carpentry skills and help build homes, or perhaps you'd like to brush up your writing skills by volunteering for a communications committee. Keep in mind, however, that this kind of volunteering may require more of a time commitment before you're completely up to speed.
Consider your schedule: One of the most disappointing things for an organization is volunteers who commit then don't deliver. Make sure you understand the time commitment that's expected and whether that's realistic based on your schedule and other commitments.
Don't wait to be asked: Most not-for-profit organizations are thrilled to have motivated volunteers helping them out. Once you have a group or two in mind, phone or email and suggest an interview to discuss what you can offer or what they need. Remember, treat the interview as you would one for a full-time career do your research on the organization and ones with similar missions, prepare answers to questions you may be asked and practice.
Be satisfied: A lot of volunteering is hard work and some of it is emotionally draining. Expecting it to be fun may be expecting too much, nevertheless it should always feel rewarding. After all, your time and effort will make a real difference in the lives of others.
Have you volunteered? Are you considering it? Please share your own rewarding experiences in the Shop Talk Blog community forum!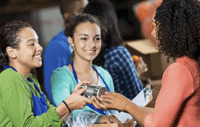 Did you know: Young people volunteer more sort of
Young people, aged 15 to 19, are more than twice as likely to volunteer as seniors 75 and over. However, when older people volunteer they spend nearly double the amount of hours doing so. (Source)