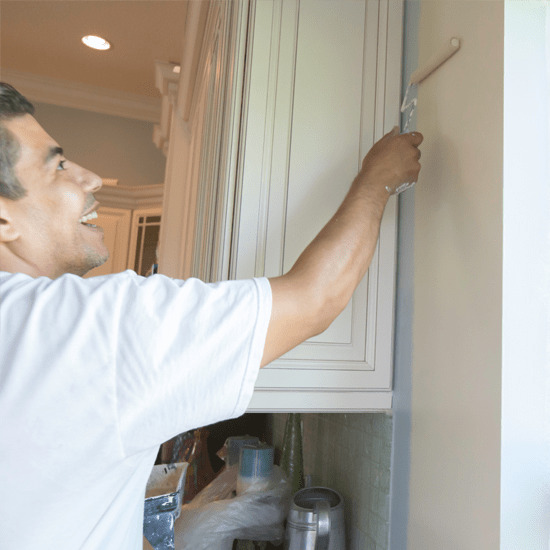 In spite of what you see on reality TV, home renovations can be anything but ideal. They may add value to your house but they're often costly, running into the tens of thousands of dollars, and more often than not take weeks or months to complete.
Your Shop Talk team dug around the internet for some simple do-it-yourself home renos you can do quickly and inexpensively and best of all, stress-free.
Closet to home office: With more and more of us working from home these days, a home office is becoming a must-have in a lot of homes. But what if you don't have a room to spare or a big budget to build an extension? A sliding two-panel closet does nicely. Simply remove the doors, as well as the clothing rods and install melamine shelves you can pick up from IKEA, Home Depot or other stores. If your closet has hinged doors, you can even keep them as is and hide your home office when you're not working.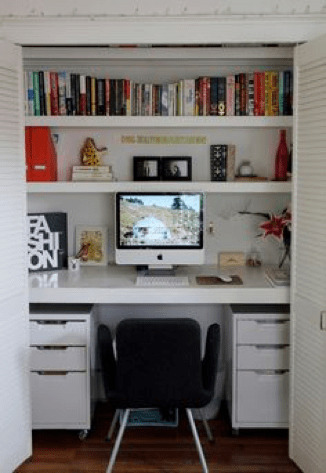 Extra book shelves: Running out of room for your paperbacks? In many homes, you'll find a gap between the top of your kitchen cabinets and the ceiling. Often simply a space that gathers dust, it can be the perfect size for small books and creates charming accent to your kitchen.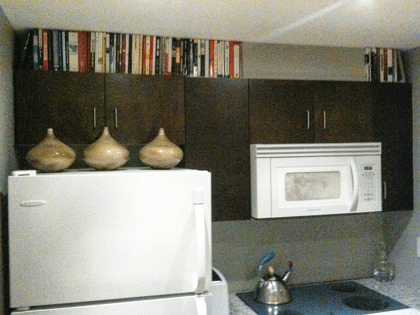 Hide your AC: If your home has a through-wall air conditioner, it may serve a purpose in summer but it's simply unsightly the rest of the year. Install an inexpensive wood cabinet around the machine with hinged doors you can open when the hot weather arrives. You can even paint it all the same colour as your walls to help it blend in.
Think big for small windows: If your home has tiny or odd shaped windows, you can create the illusion of bigger windows simply by hanging drapes along the wall, ceiling to floor.
Splashy backsplash: If your kitchen backsplash is old or you never got around to installing tiles, some glossy, washable paint can do the trick. Clean and prep the surface and roll on a colour that compliments your countertops.
Want some more simple DIY ideas? Check them out here, here and here. What are your favourite fixer upper ideas? Please share them in the Shop Talk Blog community forum!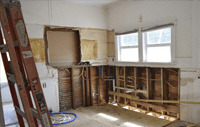 Did you know: Renos beat new builds
A recent study reported that, last year, Canadians spent more on home renovations like kitchen remodels and finishing basements ($48.4 billion) than on new construction ($46.3 billion). (Source)